Fast, Efficient Deliveries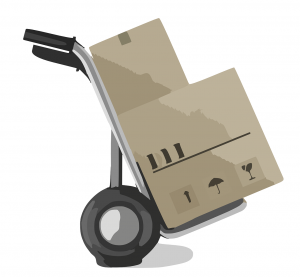 Considering logistics is where Northwest Floors started off, you could say we know a thing or two about good delivery services. We have made the decision to make deliveries completely FREE when you spend over £499. Which means on pretty much all our products, you can receive your floor just 1 working day after placing the order, but please check our delivery times page for more details.
However, if your order isn't over £450 don't worry!!! We offer the same fast and efficient delivery service for just £45.
Terms and Conditions
Access
We rely heavily on YOU when it comes to informing us about the access of the delivery point, as most cases the deliveries will be made on a lorry. Therefore, unless otherwise stated, it will be assumed the address is accessible for the delivery to be made.
The service provided is kerbside deliveries ONLY. This means the driver is only insured to get the goods outside of the property. Please make sure that when organising the delivery date, you plan for somebody to be onsite to accept the goods and take them into the property.
If something wrong with the order…
Please ensure that you check for any visual damage on the packages as soon as you receive the goods and before the driver leaves. Damages and shortage although rare, happen on occasion. It is very important that you note any discrepancies on the courier's paperwork or Epod (Electronic Proof of Delivery) device.
Without a clause on the paperwork, it makes claiming for damages very difficult and in some cases impossible. We strongly advise that you contact us straight away if there are any shortage or damages whilst the driver is still on site, this gives us the best opportunity to resolve the issue promptly.
Missed Deliveries
If your order arrives as arranged but for some reason we are unable to make delivery because there's nobody in, the goods get refused, there's insufficient help to take goods into property, or the order is changed/cancelled within 48 hours of your delivery, you will be liable for any additional costs sustained for the goods being returned. The return delivery charge for failed deliveries is £0.70 per kg.
Using a professional fitter
At Northwest Floors, we recommend that you wait until you have received your goods before you book in a professional fitter. As we can not be held responsible for any consequential losses. Alongside this, it is important that your floor has fully acclimatised before installation can commence.
Please see guides on acclimatisation 
Also, see our Delivery Cost Page
---
Please be aware that customers living outside of Mainland UK or in some territories of Scotland may not be eligible for all delivery services. Deliveries outside mainland UK may incur extra delivery charges. Once you have secured your order online we will be in contact to arrange the best delivery options available. Unfortunately we don't cover Northern Ireland